Paint Design LLC
#1 Conway
Commercial and Residential Painter
30+ Years of Painting Expertise
World Class Project Management
Total Craftsmanship Guarantee
Request A FREE Consultation!
Residential Services
Bringing Your Ultimate Design Ideas To Life
Homeownership has many responsibilities that can be overwhelming for property owners. Your home is your escape from the outside world. It should provide you with peace and tranquility and represent to the world your personality and style. However, if your home is in need of repair, it is not providing you with peace but additional stress.
Paint Design, LLC can help take that stress away and give you back the tranquility you and your home deserves. We go above and beyond on every project because we share your passion for excellence. We promise to always exceed your expectations no matter what it takes. CALL US TODAY FOR A FREE CONSULTATION:
​​​​​​​843-222-9493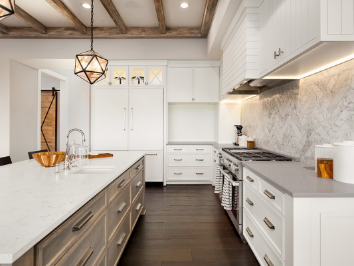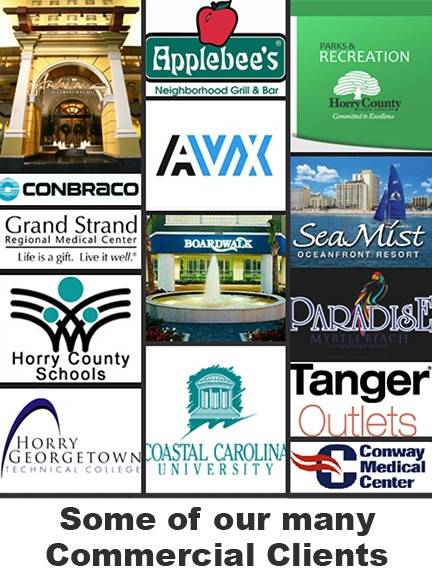 Your business is your lifeline and customer perception can affect your business dramatically. Clients and Customers form an opinion of your service from the moment they enter your place of business. Does your business send the right message?

Customers want to trust in the businesses that they use. The decor of your store or office should be fresh, up-to-date and without structural damage. The colors should be pleasing to the eye and welcoming to your visitors. The exterior of your building should be clean and engaging. If that doesn't describe the appearance of your business, then you are losing customers.

Paint Design, LLC. can help make your business more visually pleasing to your clients and customers. Paint Design LLC can match any paint color for your business. We specialize in interior and exterior commercial painting. We can help you choose a color that not only promotes your company message, but builds confidence in your business. We are professional, skilled painters and take your satisfaction very seriously. Let us help you impress your customers!
Call Paint Design LLC Today and get your
​​​​​​​FREE commercial estimate!
CONTACT US TODAY! 843-222-9493
Other Commercial Services
If your business is in need of repair before painting, we also offer services in Wallpaper Removal and Sheetrock and Trim Repairs, including popcorn ceilings. We use only the safest techniques to remove your old wallpaper while preserving the integrity of the wall. If walls are damaged, our sheetrock specialists will transform any damage in your business to like new before we paint. Our belief is "Any job worth doing is worth doing right."
Wallpaper Removal

Wallpaper Removal can be one of the trickiest do-it-yourself repairs that homeowners attempt to tackle. Unless you are an experienced contractor, save yourself the headache and hire an expert.
Pressure Washing

Pressure Washing is a quick and easy way to restore beauty to your deck, house, building, sidewalks, parking lots, outdoor furniture, and pretty much anything that is outdoors and can get wet. It uses the process of compressed air and your basic garden hose to instantly scrub grime off the item that is being sprayed. It's like a cleaning superhero.
Exterior Painting
How does the world perceive you? Whether you own a home or a business, your property is viewed by the rest of the world. Is the exterior of your property saying the right thing about you?
If not, Paint Design, LLC can help you make the exterior of your property something you can be proud to show the world or at least your neighbors or customers. We specialize in exterior painting services and are skilled at painting on any surface including concrete, metal, brick, and stucco. We can transform your house, deck, or driveway into a work of art at an affordable price.
Water Sealing

Your property is important and deserves to be protected. Whether you have an old deck, new deck, concrete, or basement. Water sealing is essential in protecting your property.
Paint Design, LLC is experienced and qualified to perform all of your water sealing needs. We are knowledgeable on all types of surface requirements and products.
Sheetrock Repair and Trim Repair

Leaking roof? Sleepover for your daughter's cheerleading squad? Office party? The culprit could be any of the above, but the result is the same. Damaged sheetrock in need of repair. Whether you have a few simple nail holes that need to be covered or a hole the size of a softball... repairing sheetrock takes knowledge, experience, and skill.
Parking Lot Striping
If your business provides parking for customers, the layout and traffic flow of your parking lot is very important. Poor layout could result in chaos, accidents, or even fines imposed on the business owner.
Other factors to consider when striping a parking lot are color choice, stall size and condition of the surface to be striped. So before you pick up a spray can or call someone without experience, call Paint Design, LLC.
Why Choose Us

We pride ourselves on our commitment to quality and pleasing our customers. With over 30 years of experience, we understand the needs of our customers and strive to serve our community by providing fair and honest pricing and superior service. Paint Design, LLC has many happy customers along the Grand Strand, and in Horry, Georgetown, and Brunswick Counties.

We hold licensing in South Carolina, Horry County, City of Conway, City of Myrtle Beach, City of Surfside, City of North Myrtle Beach, and Georgetown County.

We are fully insured with $2 million in Limited Liability, $500,000 Workman's Comp per employee and $1 million in vehicle insurance.

All employees are drug screened and background checked.
Client's Testimonials
See why clients can't stop bragging about our residential painting expertise.
Paint Design LLC painted the inside of our house and listened closely to our paint color wishes. The work was done in a timely manner and also very neatly. He seemed very concerned that we were fully satisfied with the workmanship of which we was. With his years of experience in this field he is w...
Tom H.


Paint Design LLC does a great job! They were able to meet my deadline and worked within my budget. They were very neat and cleaned up after themselves. I will use them again the next time I have a painting project!




Stacey A.


I have used several painting companies over the past years and Paint Design gave me the best service and quality. I like the personal way the 2 owners work with you. I have found them to be men of character. If they say they will do something, they do it even if it costs them money. You will get ...
Eric K.


Designing The Perfect Indoor Space

One of the main aspects that sets Paint Design LLC apart from competitors is our eye for design. We partner with Sherwin Williams Color Visualizer so you can see how the colors will look in your environment. Actually seeing the finished product up front really helps fine-tune your vision.
Bring Your Home or Commercial Project To Life
Call us today to talk about your painting project, get some expert tips and receive a free quote!
Who We Are
Commercial and Residential Painting Professionals In Conway, SC
​​​​​​​and surrounding areas of North and South Carolina
Paint Design, LLC. prides itself on our commitment to quality and pleasing our customers. With over 20 years of experience, we understand the needs of our customers and strive to serve our community by providing fair and honest pricing and superior service.
Paint Design, LLC was formed by Thomas Hall and Joseph Bullock, both local business owners in good standing for over 30 years. By combining Hall's Painting and Bullock's Painting into one company, Paint Design, LLC, we can offer more services at better prices.
Customer Satisfaction is our main goal!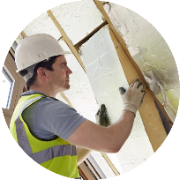 The Ideal Build Team
Our contractors have 100+ years combined experience in home renovations alone.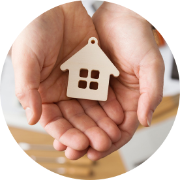 The Ideal Materials
We source from trusted local vendors with connections all over the world.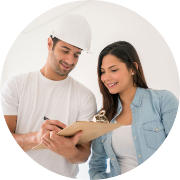 The Ideal Technology
Seeing is believing- we bring your projects to life at the very start of each project.
Call Us Today For A Free Quote

843-222-9493
Frequently Asked Questions
How far do you travel for your clients?
We cover the cities of Conway, Aynor, Myrtle Beach, North Myrtle Beach, Little River, Loris, Surfside Beach, Garden City Beach, Murrells Inlet, Pawleys Island and Georgetown. We also cover Horry County, Georgetown, Marion County and Brunswick County.
Do I need to obtain permits from my city or HOA?
We will gladly file for all the necessary permits for your home renovation so you don't have to deal with the city. Just give us a call!
How will you ensure my project stays on budget?
We understand the needs of our customers and realize the effect the economy has had on our area. We always provide quality service at the best price we can provide. We gladly accept Visa, Mastercard, debit cards, and offer a payment plan with NO interest for commercial customers.
Thank you to our many happy customers!
We are proud to list the following communities that we have served both residentially and
​​​​​​​commercially for over 30 years in Horry, Georgetown, and Brunswick Counties.
HORRY COUNTY
Adrian
Allen
Allsbrook
Arcadian Shores
Atlantic Beach
Aynor
Baker Crossroads
Baxter Forks
Bay Forest
Bayboro
Belle Park
Benton Park
Blynn Acres
Booth
Briarcliffe Acres
Briarwood Crossroads
Brookgate
Brooksville
Brown Bay
Brownway
Bucksport
Bucksville
Buckwood
Bunker Hill
Burgan
Burgess
Burning Ridge
Cane Patch
Canon Hill
Caropine
Cartwheel Landing
Causey
Cedar Creek Village
Cedar Grove
Cherry Grove Beach
Chestnut Crossroads
Chicora
Chinners
Cimerron Plantation South
Coastal Heights
Cochran Town
College Park
Conway
Cool Spring
Coopers
Coquina Harbor
Country Club
Creekside
Crescent Beach
Crosswinds
Crystal Lake
Cypress Creek
Daisy
Darden Terrace
Deer Track Villas
Deerfield Plantation
Dog Bluff
Dog Bluff Landing
Dogwood
Dongola
Doyle
Duford




GEORGETOWN COUNTY

Allentown
Anne
Annieville
Barnhill
Belin
Belle Isle Estates
Belle Isle Gardens
Bethel
Birds Nest
Blue Heron
Caines
Campfield
Captains Cove
Carriage Run
Carters Crossroads
Center Crossroads
Chapel Creek
Chapel Creek Villas
Choppee
Clambank
Colonial Estates
Conch Creek
Country Club Estates
Cow Head Landing
Cribb Crossroads
Crow Hill
Crystal Oaks
Cumberland
De Bordieu
De Bordieu Colony
Denny Corner
Dunbar
Dunbar Landing



BRUNSWICK COUNTY


Antioch
Ash
Bald Head Island
Baldwin Estates MH Park
Batarora
Bell Swamp
Belville
Bishop
Boiling Spring Lakes
Bolivia
Brick Landing
Brick Landing Plantation
Calabash
Carolina Shores
Caswell Beach
Cedar Bay
Cedar Hill
Clairmont
Cool Run
Coolvale
Dixon Landing
Doe Creek
Eastbrook
Easy Hill
Eliah
Exum
Fawnbrook Circle MH
​Flowers Corner
Fort Caswell
Freeland
Fulford

Finklea
Dunes Cove
East Chester
El Bethel
Enterprise Landing
Fairtraid
Fairway Park
Floyds Crossroads
Forest Dunes
Forest Lake
Forestbrook
Forney
Freemont
Frieds Bay
Galivants Ferry
Garden City
Garden City Beach
Gideon
Gilbert Crossroads
Glenn
Golf View Plantation
Goretown
Grahams Crossroads
Grahamville
Green Bay Park
Green Lakes
Green Sea
Greenbriar
Grissett
Guiton Crossing
Gurley
Hammond
Hand
Hendricks Corner
Heritage Shores
Hickory Grove
Highlands
Hollywood
Homewood
Horry
Howard
Howells
Huckabee Heights
Hughes Landing
Hulls Island
Hunter Fields
Hurl Rocks
ForestIngram Beach
Jaluco
Jamestown
Jensens
Jernigans Crossroads
Jones Crossroads
Jonestown
Jordanville
Juniper Bay
Ketchuptown
Keys Field
Kingswood
Klondike
Knotty Branch
Konig





Eagle Crest
Forbes Corner
Foster Corner
Francis Marion Estates
Fraserville
Friendfield
Georgetown
Georgieville
Gilliard
Good Hope
Graves
Gray Mans Cove
Green Bay
Hagley Estates
Huggins Crossroads
Huntington Marsh
Inlet Harbor
Inlet Oaks Village
Italy
Jackson
Johnson Corner
Kensington
Kent
Lambert
Lanes Creek
Litchfield Beach
Litchfield by the Sea
Litchfield Retreat
Live Oaks
Lodge Hall
Lower Topsaw Landing
Marysville
Maryville








Funston
Grissettown
Half Hell
Henrytown
Hickmans Crossroads
Holden Beach
Honey Pond
Hooper Hill
Iredell
Jinnys Branch
Kendall Chapel
Lanvale
Leland
Lennon Crossroads
Little Prong
Long Beach
Longwood
Maco
Makatoka
Malmo
Mercer Landing
Middle River
Midway
Mill Branch
Mill Creek
​​​​​​​Monogram
​​​​​Old Cumbee Place

Lake Shore
Lakewood
Little River
Little Town
Live Oak
Locust Tree Landing
Long Bay
Long Bay Estates
Long Point
Longleaf
Longs
Longwood
Longwood Landing
Loris
Lundy Crossroads
Maple Crossroads
Mary
McQueen
Midway
Mount Gilead
Mount Olive
Myrtle Beach
Myrtle Heights
Myrtle Heights
Myrtle Ridge
Myrtle Trace
Ned Swamp
Nixons Crossroads
Nixonville
North Conway
North Myrtle Beach
Northwood
Oak Park
Oakey Bay
Oakland Heights
Ocean Drive Beach
Ocean Forest
Ocean Lakes
Ocean Pines
Oceanside Village
Old River Estates
Owens
Palmetto Shores
Park Hill
Peachtree Landing
Pebble Beach
Pee Dee Crossroads
Peters Ferry Landing
Pine Island Platt
Pine Lake Estates
Pine Valley Estates
Pinelands
Pinewood
Pinewood Acres
Pirate Cove
Pitch Landing
Plantation Point
Playcards
Pleasant Hill
Pleasant View
Polecat Landing
Poplar Forks


Midway Crossroads
Miller Crossroads
Moss Creek
Mount Rena
Mount Tabor
Moyd
Mulberry Landing
Murrells Inlet​​​​​​
New Hope
​​​​​​​North Litchfield Beach
​​​​​​​North Santee
​​​​​​​Oak Grove
​​​​​​​Oak Hill
​​​​​​​Oatland
​​​​​​​Oceda
​​​​​​​Olin
​​​​​​​Owens
​​​​​​​Parkersville
​​​​​​​Pawleys Island
​​​​​​​Pawleys Plantation
​​​​​​​Pawleys Retreat
​​​​​​​Pawleys Woods
​​​​​​​Petersfield
​​​​​​​Plantersville
​​​​​​​Pleasant Grove
​​​​​​​Pleasant Hill
​​​​​​​Pope Crossroads
​​​​​​​Port Hill
​​​​​​​Port Hill Landing
Post Foot Landing
Pringle Heights
​​​​​​​Puncheon Creek
​​​​​​​Quarantine








​​​​​​​Myrtle Head
​​​​​​​Navassa
​​​​​​​New Britton
​​​​​​​New Hope
​​​​​​​Northwest
​​​​​​​Oak Grove
​​​​​​​Oak Island
​​​​​​​Ocean Isle Beach
​​​​​​​Old Town
​​​​​​​Phoenix
​​​​​​​Piney Grove
​​​​​​​Prospect
​​​​​​​Rabontown
​​​​​​​Red Bug
​​​​​​​Regan
​​​​​​​Russells Creek
​​​​​​​Russtown
​​​​​​​Saint James
​​​​​​​Sandy Creek
​​​​​​​Sandy Hill
​​​​​​​Seaside
​​​​​​​Secession
Sea Trail Plantation
​​​​Shady Forest
​​​​​​​Shallotte
​​​​​​​Shell Point Acres
​​​​​​​Summerhomes MH Park





​​​​​​​




Poplar Hill
Prestwick Princeton Place
Princeville
Privetts
Quattlebaum Acres
Rabon Crossroads
Ramsey Acres
Red Bluff Crossroads
Red Hill
Rehobeth
Rheuark Landing
Robbers Roost Villas
Rosewood
Saint Paul Forks
Salem Crossroads
Sand Ridge
Sarvis Crossroads
Scott Acres
Seabreeze
Seacroft
Seaview Place
Shell
Simpson
Singleton Crossroads
Skimmer Bay
Socastee
Spring Hill
Springmaid Beach
Spring Village at Bay Tree
Stalvey
Star Bluff Crossroads
Stephens Crossroads
Surf Pines
Surfside Beach
Tarpon Bay
The Dunes
The Forest
The Grove
The Landing at Plantation Point
The Old Home Place
Tilghman Estates
Timber Ridge
Toddville
Tompkins
Twelvemile
University Forest
Vaught
Villa Woods
Vina
Wampee
Washington Park
Watergate
Westwood Estates
White Oak
White Pond
Whittemore Park
Wilson Landing
Windjammer Village
Withers Heights
Woodland Park
Worthams Ferry
Yaupon Circle


Ramsey Grove
Red Hill
Rhems
Rice Crossroads
Richmond Hill
River Oaks Estates
Robin Hood
Rogers Crossroads
Rose Hill
Rosemont
Saint Pauls
Salt Marsh Cove
Sampit
Simmonsville
Spring Gully
Steele Town
Strawberry
Sunny Side
True Blue
Tyler Crossroads
Upper Topsaw Landing
Wachesaw Landing
Wachesaw Place
Waterford Heights
Waterfored Estates
Waverly Mills
Wayside Forest
West Andrews
White Hall Estates
Williams Hill
Willie Towne
Woodville Acres
Yauhannah








Sivey Town
Southport
Spring Hill
Suburb
Sunset Beach
Supply
Thomasboro
Town Creek
Varnamtown
Varnum
​​​​​​​Winnabow
​​​​​​​Woodburn
​​​​​​​Yaupon Beach


Address
Hwy. 319
Conway
SC
29526
Contact
P: 843-222-9493
thomashall@paintdesignllc.com
Hours
Monday 8:30AM-4PM
Tuesday 8:30AM-4PM
Wednesday 8:30AM-4PM
Thursday 8:30AM-4PM
Friday 8:30AM-4PM
Saturday Closed
Sunday Closed